Treasure Hunt Liverpool
Turn your day into a family
adventure
Have
fun

and discover Liverpool with the kids
Find hidden historical treasures and see new stuff, even if you've lived here your whole life. It's something a bit different and fun for you and the family.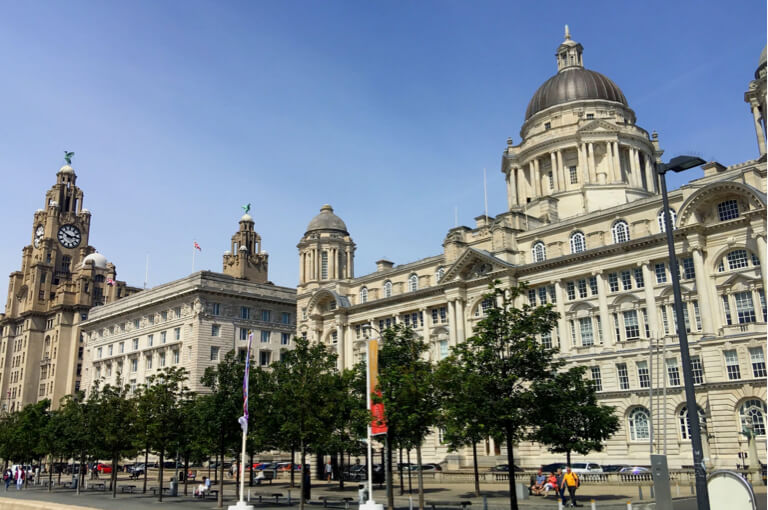 Follow a carefully designed route around Liverpool. Stroll through the Georgian Quarter with its fancy terraces and the two cathedrals. You'll explore the beautiful waterfront with the Three Graces and the Albert Dock. Take the lesser known path but still see the Albert Dock and the other main sights.
Spot things other people don't notice like the Tracy Emin sculpture, hidden in plain sight.
Learn some fun facts and stories like how the owners of the Titanic were too cowardly to face the public. Nothing too heavy, you're here to have fun!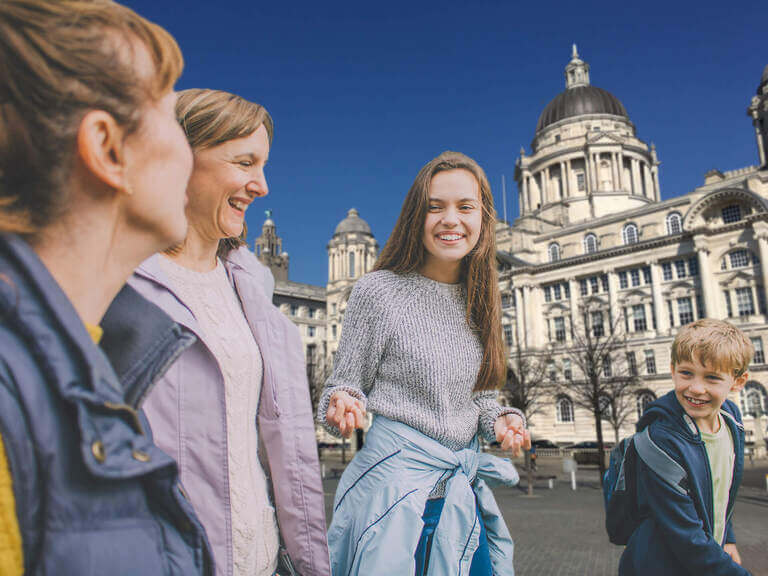 Go at your own pace. If you're tempted by one of the many coffee shops, restaurants, bars and pubs, knock yourself out! It's your day.
Don't take our word for it: we're rated ★★★★★ on Tripadvisor with 111 reviews.
Treasure Hunt Liverpool will keep you and your family entertained, leading you on a beautiful walk and giving you quality time together.
A different way to see Liverpool
A treasure hunt is more like a game than a traditional tour. You have to follow treasure maps, solve cryptic clues and keep your eyes peeled to find the answers.
You'll have some banter with our friendly pirate Captain Bess. She'll put you in your place if you get too many answers wrong!
Take your time, go at your own pace
You can start when you like, there's no fixed start time. You can even finish the next day if you get stuck in a nice pub!
Fancy a bite to eat on Bold Street? No problem. Take it at your own pace. Enjoy the cafes and bars you'll spot along the way.
Play on your own terms. It's just you and your team, like a private tour.
Great, socially distanced fun!"

You can do this in your own 'bubble' of choice, taking as much or as little time as you wish, and stopping wherever you choose to do so! I was worried the clues might be vague and we'd potentially get lost, but we were absolutely fine and had a ball whilst learning so much more about the cities history.
Start playing in 60 seconds
It's all on your phones, there's nothing to print or collect.
Book online and you'll get a link to start your game straight away.
You can rearrange or cancel
We're flexible. Plans change - if you can't make it to Liverpool, reschedule for a different day or cancel for free.
You'll see the best of Liverpool 🧭
No spoilers... You'll see the best areas, but the real fun is finding the clues and noticing things in the city that you'd otherwise walk right past.
Fun way to discover hidden gems"

The treasure hunt Liverpool provided a great walk around the city covering interesting not so well known view spots and at the same time made us think while solving the riddles.
The "bombed out church" - the church without a roof, now a classy outdoor bar and events space
RC Metropolitan Cathedral (Paddy's Wigwam) - famous for its futuristic space-ship appearance and whacky circular design.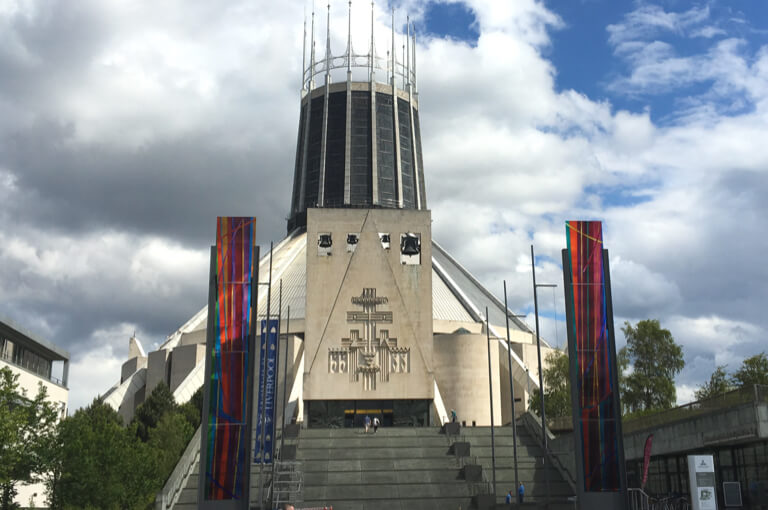 Hope street - the core of the city's vast Georgian quarter, and home to some excellent bars and restaurants.
The Philharmonic Pub - Victorians at their most lavish, including Grade-II listed toilets!
Anglican Cathedral - an extremely large cathedral with a fabulous sunken garden behind.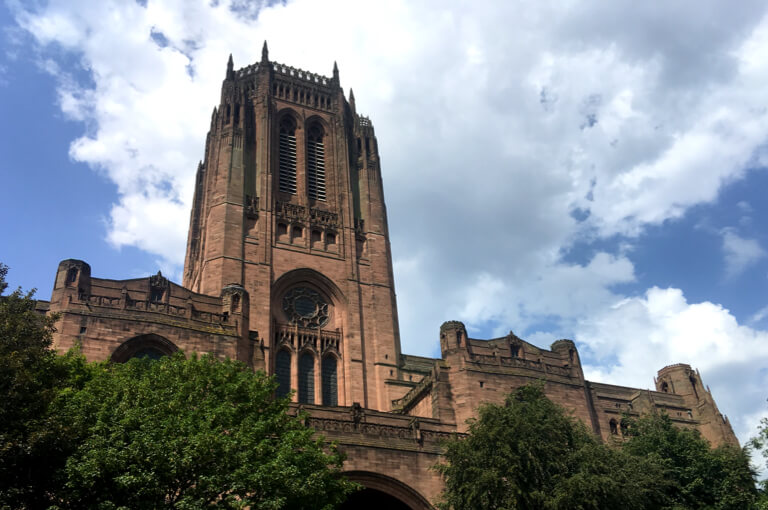 The Albert Dock - the iconic red-brick building which survived two wars and a century of being derelict.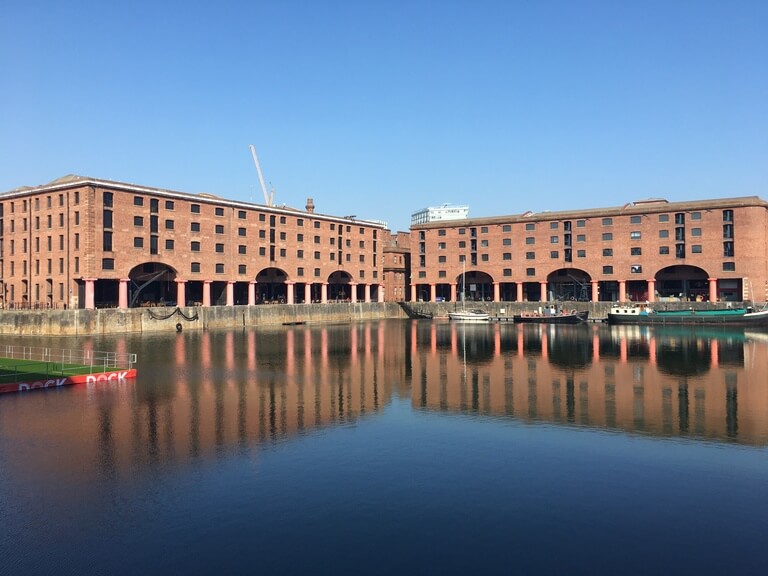 The Royal Liver Building, The Cunard Building and the Port of Liverpool - the impressive trio known as the "Three Graces".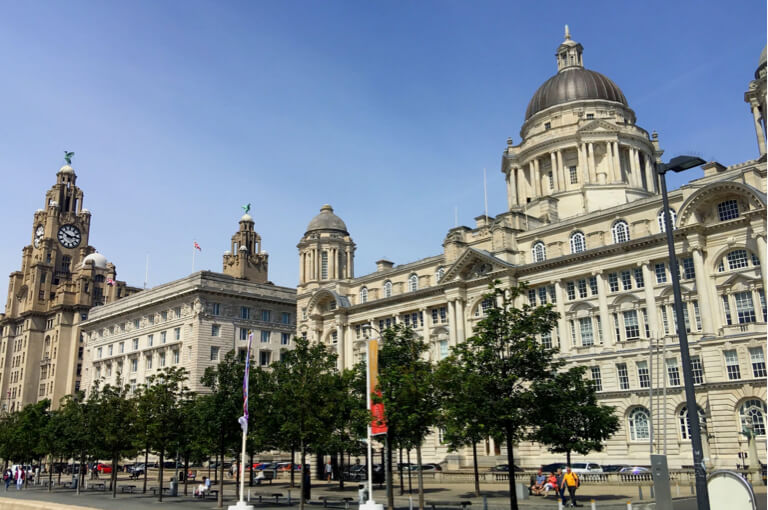 Liverpool Town Hall & Nelson Monument - in the heart of the business district, the former financial powerhouse and home to fancy bars and restaurants.
Cavern Club & Mathew street - a buzzing centre of musical history, and of course the Beatles' home venue.
Liverpool ONE - the city's buzzing, modern open-air shopping district.
Bold Street - home of some of the best food and independent shops.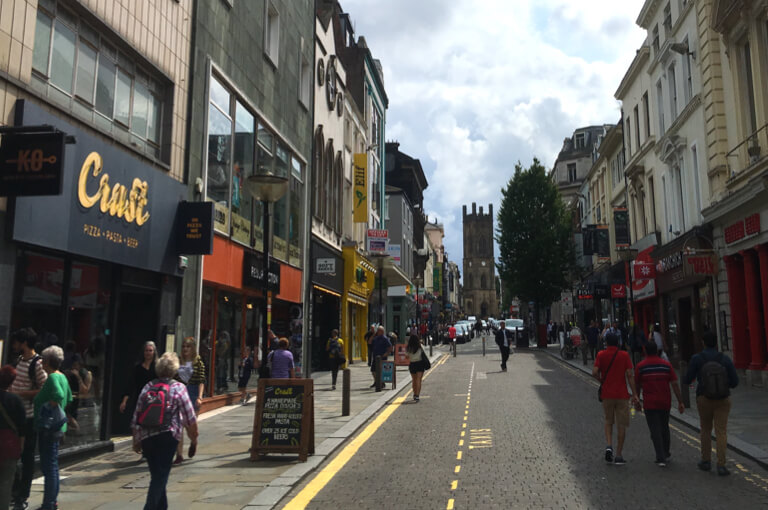 By the end, you'll have a great overview of Liverpool and you'll know which areas you want to go back to.
What if it rains?
If it's raining on and off, you can pop into a cafe or pub along the route. There's no time limit.
If it's properly raining you can play another day, or even split it over two days if you like.
If it's really heavy rain and you don't want to get washed into the Mersey, you can cancel for free, even if you've started the game.
Will it be too difficult?
Don't worry! The treasure hunt has some tricky clues, but if you get stuck you can ask for a hint.
We'll make sure you don't get completely stuck, wandering around the Albert Dock...
Will I have fun if I'm from Liverpool?
Yes! You already know the city, but we bet you'll notice things you've walked past a hundred times before.
We've worked hard to find the less-obvious stuff - beyond the typical blue plaques - and some interesting stories and anecdotes. You're going to have a great time!
Suitable for ages 8+
The game is designed for adults and curious kids aged 8 and up.

Younger ones are welcome though you may have to help by interpreting the clues and Captain Bess' pirate speak.
The whole route is pushchair friendly, avoiding steps or showing step-free alternative routes.
We're a family of four with a 13 year old and a 11 year old. Mum was map reader, dad reminded kids about clues, and kids were hunting for clues."
Great Sunday famo fun"

It was a really great day and we have recommended to all our peeps!
Will it be too physical?
It's 3½ miles walking but there are lots of places to rest, like great bars and cafes and nice open squares to sit down.