Treasure Hunt Liverpool
Get outdoors.

Have fun

.
Stay safe.

Looking for a stunning route that'll show you main sights as well as some hidden gems?

Fancy following quality treasure maps that lead you around the city?

Up for well-designed clues that are satisfying to solve?
Introducing
Solve satisfying clues and follow beautiful maps sent to your phones.
Spot things other people take for granted!
You'll learn interesting facts and stories.
Are you organising a special occasion? 🎉
Treasure Hunt Liverpool will take you on a beautiful tour, and send you to fab places, all at your own pace.
Because it's all on your phones, it's super flexible and there's nothing to print.
Have fun and stay safe with Treasure Hunt Liverpool
Treasure Hunt Liverpool is a fun outdoor activity that's ideal for social distancing.
Based on the July 4th government guidelines, here are some pointers to stay safe and act responsibly while we're still living with the virus:
Play with either:

up to two households (your support bubble counts as one household).
up to 6 people from different households. You must follow social distancing guidelines.

Avoid touching anything in the city.
According to the World Health Organisation, it is not certain how long the virus can survive on surfaces. The game does not require you to touch anything in the city other than your phone.
Keep 1 metre apart while outdoors.
The "1m plus" guideline says that being outdoors counts as a mitigation. The route is all outdoors and there's plenty of space to keep a safe distance from others.
This is the treasure hunt you've been looking for

🦜

You'll take a stunning, well-designed route that avoids the traffic and gives you some great viewpoints. As well as the main sights you'll also discover some hidden gems.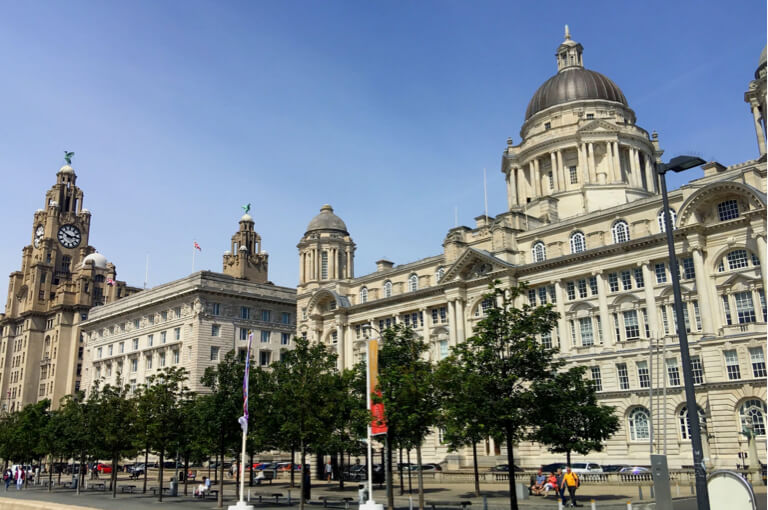 You'll have a laugh solving the clues and following the maps.
The clues are challenging but not too hard. You'll spot things you wouldn't have noticed otherwise, and it's satisfying when you've found the right answer.
Something in a shop window catch your eye? No problem. Take it at your own pace. Even turn it into a pub crawl!
Along the way you'll learn interesting facts and stories keeping you entertained.
By the end of it all, you'll have a great overview of Liverpool and what you'd like to explore next.
What if the weather's bad?
If it's patchy rain, you can spend more time in the pub breaks or stop elsewhere on the route: the game's flexible.
If it's really bad on one day, you can either switch which day you play, or even start one day and finish the next.
If it's a total wash-out and you can't get round, we'll give your money back, even if you've started the game.
Will it be too difficult?
Don't worry, if you get stuck you can ask for a hint and Bess will get you on your way!
We make sure no-one ever gets completely stuck.
Is it too physical?
It's X walking but you can take as many breaks as you like.
A safe way to enjoy the outdoors 🦜