TripAdvisor Listing:
Treasure Hunt Liverpool
https://treasurehuntliverpool.com/tripadvisor
Business Information
Location
Liverpool, England
Listing name
Treasure Hunt Liverpool

Website
https://treasurehuntliverpool.com/?utm_medium=referral&utm_source=tripadvisor.com
Short company description
A fun and different way to see Liverpool
Solve satisfying clues and follow beautiful maps sent to your phones.
Spot things other people take for granted!
You'll learn interesting facts and stories.
Everything is outdoors and you can do social distancing.
Book your tour today!
Phone number
0151 675 0229

Email address
ahoy@treasurehuntliverpool.com
Office information
Country
United Kingdom
City
Liverpool

Street address, postcode
132 Bold Street, Liverpool, L1 4DH

Photos
A totally different way to see Liverpool
Follow a trail of clues and maps sent to your phones
Follow a stunning route passing grand architecture
Search the city for answers
Explore / Enjoy ……
Have fun exploring Liverpool together
Play together on your phones
Explore / Enjoy ……
Meet the people who shaped the city
Product Categories
Type
Tours: Walking tours, City tours
Activities: Scavenger Hunt
TripAdvisor Product
Product Content
Product Setup
Input Language
English
Product Title
Private Self-Guided Treasure Hunt around Liverpool - game name
Meeting & pickup
We meet all travelers at a starting point
Meeting point
132 Bold Street, Liverpool, L1 4DH

Meeting instructions
As soon as you book, you'll receive an SMS message to the number you booked with. Open the link to finish setting up your game.
On the day, open the game link and you should see a page that looks like a WhatsApp conversation.
Make your way to [start-location-link] and type START to be on your way.
Categories & themes
Product types
Activity
Activities
Scavenger Hunts
Themes
Outdoors, Culture, Sightseeing
Activities details
Activity location
132 Bold Street, Liverpool, L1 4DH

Activity description
Treasure Hunt Liverpool will take you on a beautiful route, and send you to fab places, all at your own pace.
Because it's all on your phones, it's super flexible and there's nothing to print.
You'll have a laugh solving the clues and following the maps.
Something in a shop window catch your eye? No problem. Take it at your own pace. Even turn it into a pub crawl!
Along the way you'll learn interesting facts and stories keeping you entertained.
By the end of it all, you'll have a great overview of Liverpool and what you'd like to explore next.
It's works like WhatsApp, so it's easy to use.
You don't need to download or print anything and it doesn't need any permissions.
Plus, you get to start when you want.
Play together Captain Bess will invite you and your friends to join the hunt.

Follow maps Bess sends you a series of treasure maps to your phones, leading you around the city.

Search for answers Bess sends you a series of clues and you have to search the city for answers.
Don't worry if you can't find the answer right away, you can always ask for hints.
Along the way, she'll tell you interesting facts and stories about the things you're spotting.
Duration
[friendly duration]
Locations
The "bombed out church" the church without a roof, now a popular community and arts space
RC Metropolitan Cathedral (Paddy's Wigwam) famous for its futuristic space-ship appearance and whacky circular design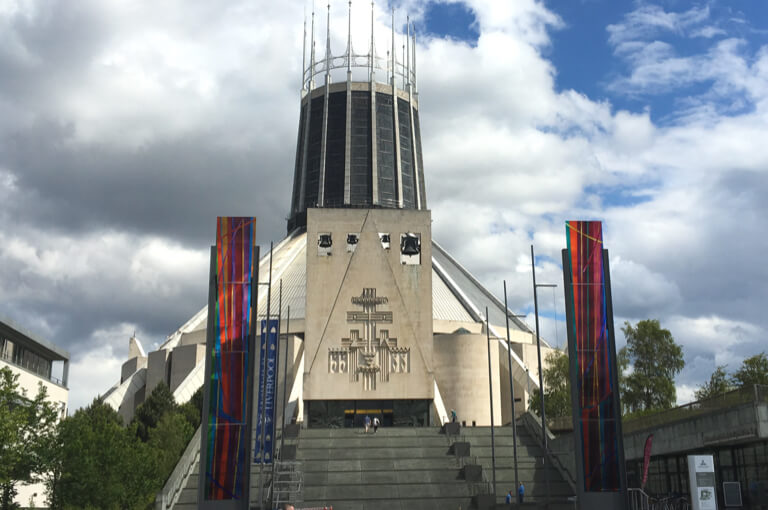 Anglican Cathedral an extremely large cathedral with a fabulous sunken garden behind.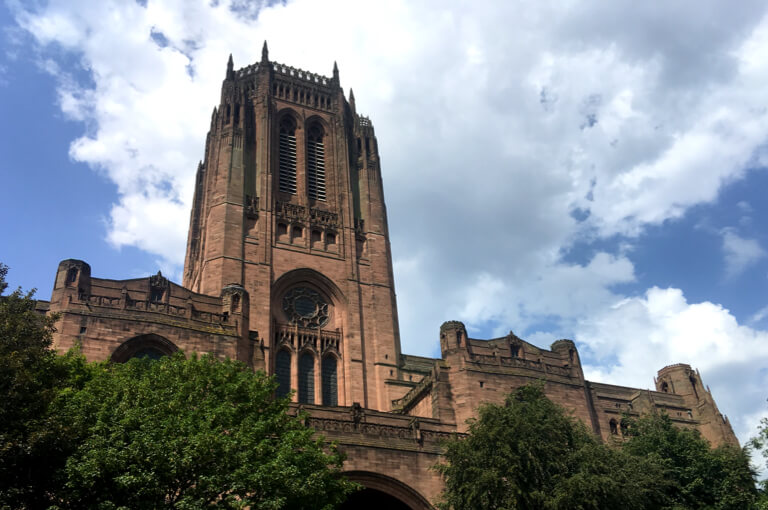 Hope street the core of the city's vast Georgian quarter, and home to some excellent bars and restaurants.
The Philharmonic Pub Victorians at their most lavish, including Grade-II listed toilets!
The Albert Dock the iconic red-brick building which survived two wars and a century of being derelict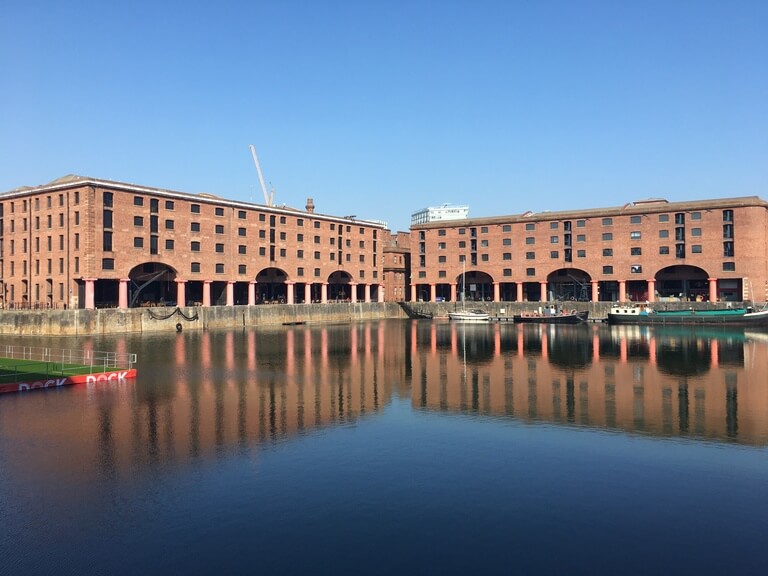 The Royal Liver Building, The Cunard Building and the Port of Liverpool the impressive trio known as the "Three Graces".
Liverpool Town Hall & Nelson Monument in the heart of the business district, the former financial powerhouse and home to fancy bars and restaurants.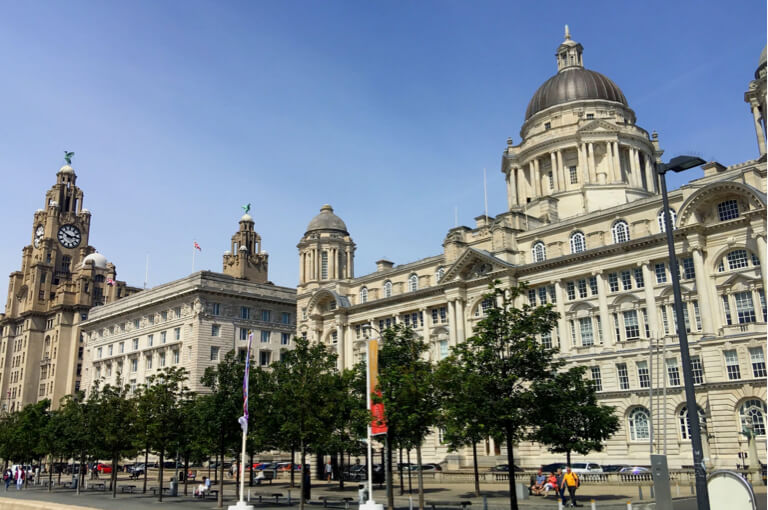 Cavern Club & Mathew street a buzzing centre of musical history, and of course the Beatles' home venue.
Liverpool ONE the city's buzzing, modern open-air shopping district.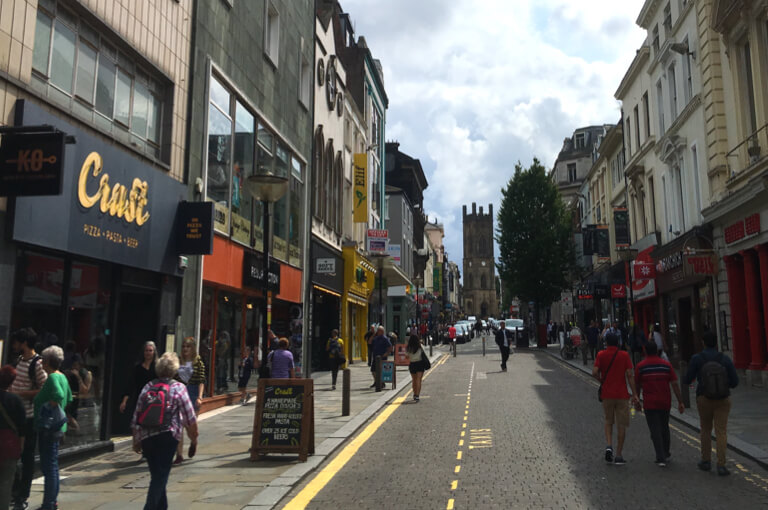 Bold Street home of some of the best food and independent shops.
What makes this activity unique?
A fun and different way to see Liverpool
Solve satisfying clues and follow beautiful maps sent to your phones.
Spot things other people take for granted!
You'll learn interesting facts and stories.
Everything is outdoors and you can do social distancing.
Group type
Private
Customizable
No
Inclusions & exclusions
What's included
Access to the treasure hunt game
What's excluded
No exclusions added
Guides and languages
None
Information travelers need from you
Accessibility
Wheelchair accessible (Including all transportation & surfaces)
Stroller accessible
Service animals allowed
Near public transportation
Health restrictions
No options selected
Level of difficulty
Travelers should have a moderate physical fitness level
Your phone number
GB +44 0151 675 0229

COVID-19 health and safety measures
Treasure Hunt Liverpool is a fun outdoor activity that's good for your body and mind! The game does not require you to touch anything in the city other than your phone. There's plenty of space along the route to keep a safe distance from others.
Schedules & prices
Coordinated start times
Everyday 8:00am - 6:00pm
Enabled tiered pricing: on
Adult
Min 2 per booking
Suggested retail price
Booking details
Booking process
Cut-off time
Stop selling 1 hour in advance
Confirmation method
Instant confirmation
Notification emails for each booking
Yes
Cancellation policy
Policy type
Standard
Pricing Type
Adults age: 16 - 99
Max travelers per booking: 15
Information you need from travelers
We automatically collect:
Lead Traveler's Name
Phone Number
Tickets
Ticket details
Mobile or paper ticket accepted
One per booking
Ticket redemption
Exchange requirements
Ticket provides direct entry
Special instructions
We will send you a seperate link to the game by text message or email.