The
most fun

treasure hunt in Liverpool

Even if you're a local… you want a different way to explore the city… you want to see the sights and discover the lesser known spots… you want to take it at your own pace, not get rushed along or stuck on a tour bus.
Introducing
Have fun seeing Liverpool in a totally different way
Solve satisfying clues and follow beautiful maps sent to your phones.
Spot things other people take for granted!
You'll learn interesting facts and stories. Plus pit stops in historic pubs!
Treasure Hunt Liverpool will take you on a beautiful tour, and send you to fab places, all at your own pace.
Because it's all on your phones, it's super flexible and there's nothing to print.
This is the treasure hunt you've been looking for

🦜

You'll have a laugh solving the clues and following the maps.

Something in a shop window catch your eye? No problem. Take it at your own pace. Even turn it into a pub crawl!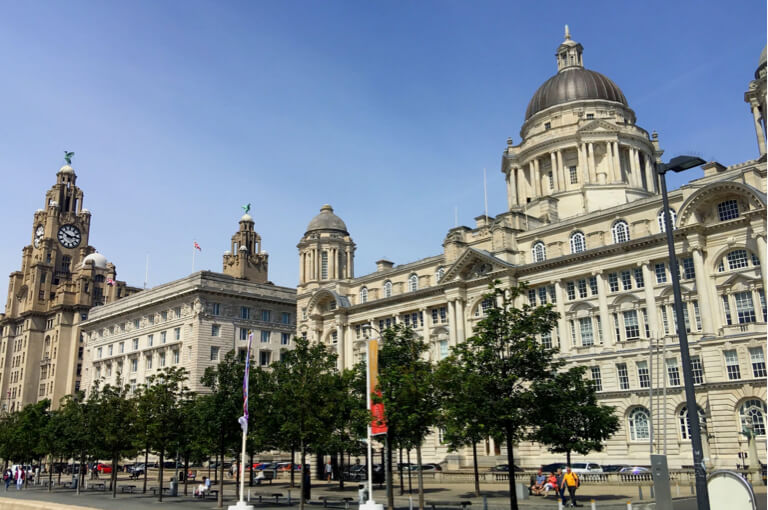 Along the way you'll learn interesting facts and stories keeping you entertained.
By the end of it all, you'll have a great overview of Liverpool and what you'd like to explore next.
What if the weather's bad?
If it's patchy rain, you can spend more time in the pub breaks or stop elsewhere on the route: the game's flexible.
If it's really bad on one day, you can either switch which day you play, or even start one day and finish the next.
If it's a total wash-out and you can't get round, we'll give your money back, even if you've started the game.
Will it be too difficult?
Don't worry, if you get stuck you can ask for a hint and Bess will get you on your way!
We make sure no-one ever gets completely stuck.
Is it too physical?
It's X walking but you can take as many breaks as you like.