"It was a lot of fun. It's a great way of covering the city and famous sites!"
Amanda, Ireland
See the routes
Follow maps on your phone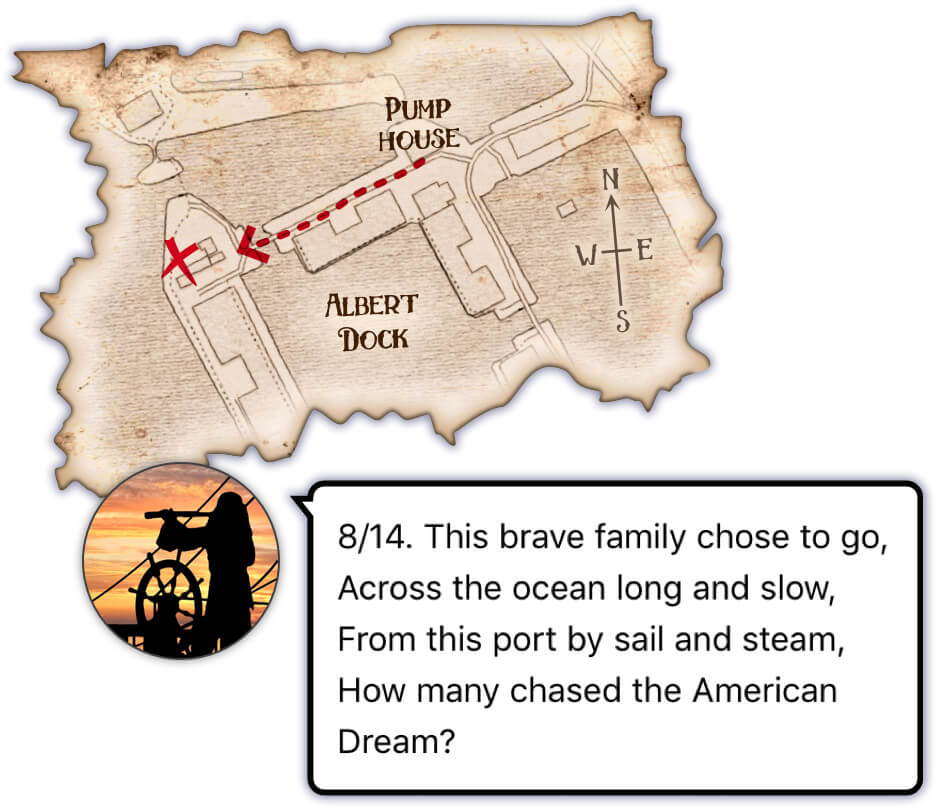 Captain Bess will send maps and clues to your phone. Find the answer in order to move on.
"The clues are challenging but can be solved with a bit of lateral thinking."
Sophy, Lancaster
Learn the city's secrets
Many clues have an interesting tale behind them.
You'll learn local tales and folklore as you discover the highlights of Liverpool.
"It was a fun way to discover hidden gems"

Malin, Tripadvisor