"It was a lot of fun. It's a great way of covering the city and famous sites!"
Amanda, Ireland
View the games!
Clues sent to your phone!
Treasure Hunt Liverpool is a puzzle walking tour. You'll be led by a snarky pirate, Captain Bess, who's testing out new recruits to join her ship!
Clues and maps are sent to your phone. Find the answer in order to move on.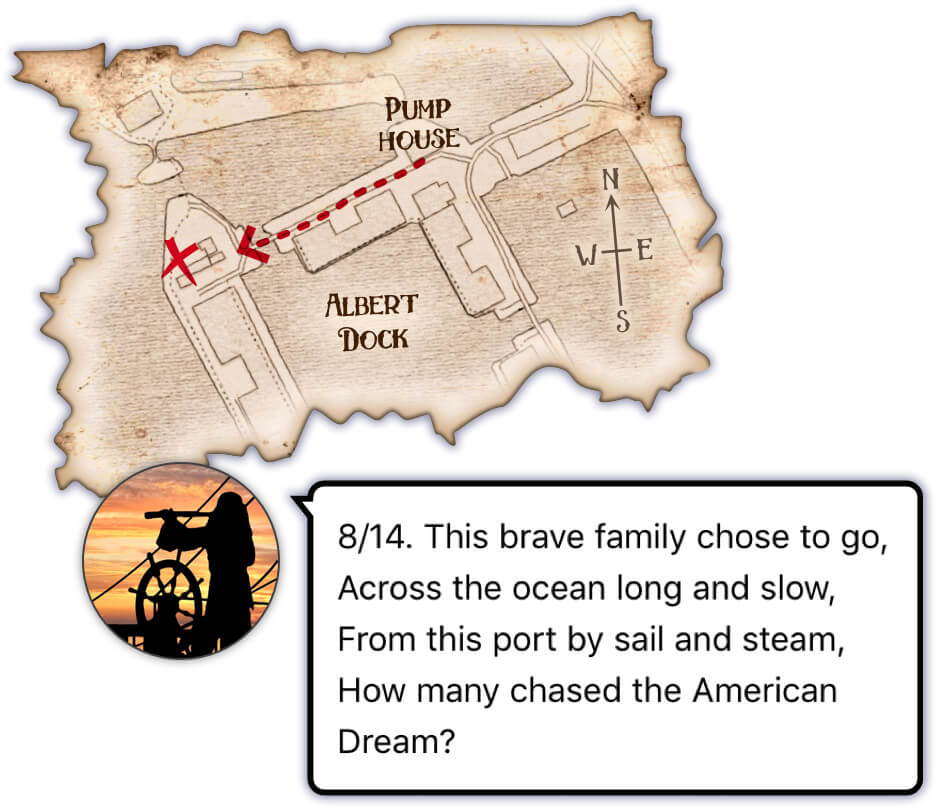 "The clues are challenging but can be solved with a bit of lateral thinking."
Sophy, Lancaster
A fun group activity
Whether you're visiting Liverpool, arranging a birthday party or organising a hen do, Treasure Hunt Liverpool is a fun thing to do for any group.
Great activity for team away days and youth clubs, it's an easy way of organising a day out while seeing all of Liverpool's attractions.
"They had a great time. It was easier than me organising it all!"

Dan, Youth Group Leader